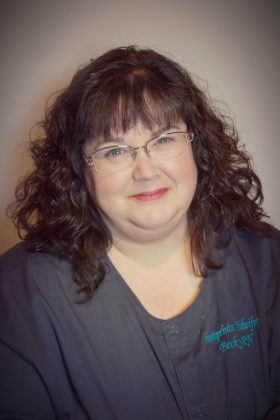 I am the proud owner of Footprints in Time. I am married to my high school sweetheart and we have 4 beautiful children. I became interested in health care back in the early 90's when I became an EMT. I saw a lot in that career and always thought I would be an ER nurse. I even worked as a tech in the ER while going to school to become a nurse.  I became a nurse in 2004. In 2005 at the water-birth of my third child I recognized my passion for the birth process, which was attended by a midwife. Shortly after this birth, I began working in obstetrics and learned my real passion was helping women birth their babies. I also learned all the things that are done in the hospital are not always necessary. I realized that being out of the hospital, we could allow healthy low risk women to birth in their own way. So, we started offering home birth in 2010 and opened our first birth center in 2011. We moved to what is now our Black River Falls location in 2015 and opened our Greenwood location in 2017. Both are thriving as more and more women learn about out of hospital birth options. We are also very proud to currently have the only 2 accredited birth centers in all of Wisconsin.  My safety certifications include Basic Life Support (BLS) and Neonatal Resuscitation (NRP). I have also attended an Advanced Life Support in Obstetrics (ALSO) seminar training.  I really do love supporting women through the birth process, and witnessing the beginning of a new family.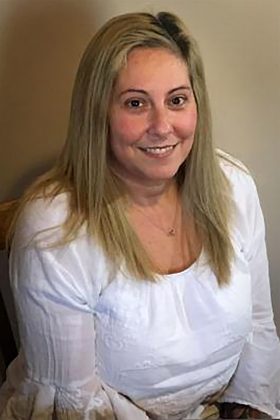 FNP - Black River Falls & Greenwood
I'm very excited to be part of the footprints in time family. I've recently moved to Wisconsin after living in Florida for many years. I graduated from Purdue University in 2018, with my Family Nurse practitioner degree, and I am currently pursuing my Doctorate in Nursing Practice with a specialty in circadian rhythm dysfunction. Prior to graduate school, I specialized in emergency/trauma medicine, critical care, pediatrics and geriatrics.
I have two children, one who lives in Colorado and attends Colorado University and the other intends on attending Florida Gulf Coast University. I love the outdoors, skiing, snowboarding and playing hockey. I look forward to working with you in pursuing your healthcare goals.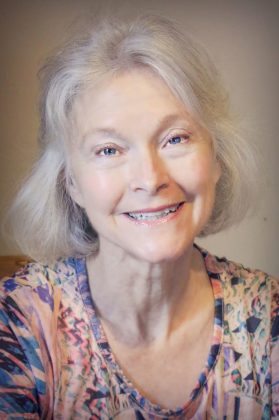 Patricia Jacobson, APNP FNP
I am very pleased to be part of Footprints as we expand our family services.  My background prior to graduate school included pediatrics, pediatric intensive care, critical care, obstetrics and high-risk labor and delivery. Having always been interested in holistic care and the relationships that influence individual health, becoming a family nurse practitioner was the next natural step in my career.
As a certified family nurse practitioner for the past 19 years, I enjoy caring for families, men and women of all ages and have a special interest in hormone management. My goal is to help individuals reach their maximum health potential. Life is always better when one feels the best they can at whatever age they happen to be.  My practice includes wellness care as well as management of acute and chronic illnesses with additional certifications in BLS, ACLS and Advanced Wilderness Life Support. I am a member and instructor for National Ski Patrol and the Outdoor Emergency Care course.  My newest goal is to become certified in Age Management Medicine. I look forward to meeting with you at Footprints!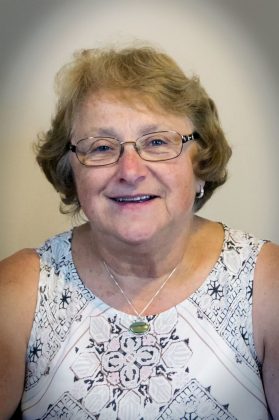 I started my educational pursuits as a pre-medicine student but changed to nursing when I saw a family member receiving care from a nurse during a medical crisis. The nurse provided for all of their needs with compassionate care, and I decided that was what I wanted to be able to provide to others. I have a husband of 48 years, two grown children and seven grandchildren. I was honored to be the first to touch four of my grandchildren as they entered this world – 3 of them birthing in the water! I received a bachelor's degree and a master;s degree in nursing from the University of Wiusconsin Milwaukee and then a post-master's degree in Nurse-Midwifery from Marquette University. Prior to joining Footprints in Time, I provided hospital midwifery care to over 2,400 families welcoming their new little ones. I also worked with families in Kenya, Africa for a summer assisting in their births. I retired from my practice in Tomah in 2017 after having started the first hospital water birth program in Wisconsin. I was thrilled to be offered the opportunity to resume helping birthing families – my life's passion – here at the birth centers. Footprints in Time supports families who are healthy and low risk to birth their babies in a supportive, family directed environment. I fully support the families while quietly observing for any issues developing during their pregnancy and birth. Being with birthing families is a privilege I look forward to enjoying with the wonderful Footprints' staff. I am a certified and licensed nurse midwife in Wisconsin and have prescriptive authorities, national nurse midwifery certification and neonatal resuscitation certification. I look forward to meeting many new birthing families!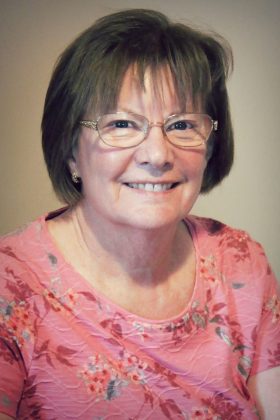 I always knew I wanted to be a nurse.  I became a nurse in 1979.  I worked for a year in OB in Wausau where there were 1,600 babies born each year.  We then moved back to our hometown of Black River Falls where I worked mostly in OB but also gained experience in emergency and medical/surgical nursing.  Safety certifications include Basic Life Support and I am an instructor for Neonatal Resuscitation.  After working for 34 years, I retired in 2013 to spend more time with my husband of 47 years and our grandson.  My best friend, Becky, has now talked me into helping at the birth center.  I have been helping as needed for this past year, but now am going to be working two days per week. My love for the birth process has only grown since coming to the birth center where birth is treated as a natural process.  This is how birth should be.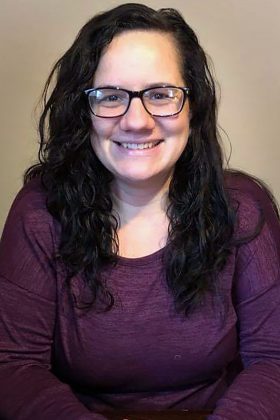 Ariel Voves, Birth Assistant
After experiencing the birth of my second child at Footprints in Time, I left feeling empowered by my own birth and with the desire to help other Mothers have the same experience. Thus, my journey to Birth Work began! On the weekends, I am a Birth Assistant and during the week, I will be working on my Midwife Apprenticeship with Becky. Beyond my current education, I also have personal experience with Breastfeeding as I have breastfed all of my children. I am married to the Office Manager here at Footprints and we have 4 children, two of which we had care for at the Birth Center. I enjoy playing with my kiddos, knitting, being outside, and drinking coffee in my spare time. My goal here at Footprints is to not only provide care to families, but also help parents have the best birth experience possible. I'm very excited to work with families throughout their journey at the same place that had such an impact on me!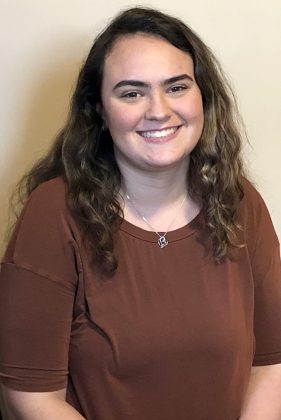 Amelia Marshall, Birth Assistant
I am the youngest of a unique blended family of 9 kids. I have known Becky since I was young as I went to school and played sports with Becky's children. During High School I trained to become a CNA but was unable to finish due to COVID. I attended UW-Stevens Point but I continued to be drawn to work in the medical field. Being that I enjoy caring for babies and young children and I compete with my sisters for the title of 'Favorite Auntie' to many nieces and nephews, working at Footprints in Time seemed to be a great fit for me. I enjoy stock car racing, being outside, traveling and spending time with my family in my free time. My goal here at Footprints is to not only provide care to families but also help give moms the birth experience they have always dreamed of!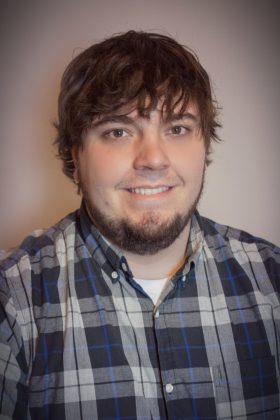 Austin Voves, Office Manager
I have 8 years of management experience from small business to corporate retail and have always had an interest in health care. I started college as a pre-med student, but ended with my bachelor's in Information Technology with a business minor.  I am currently working towards my master's degree in health care administration. My wife had two of our four children with Footprints, so I can speak first hand to the excellent care that our clients receive. When the opportunity arose for me to join Footprints, I knew I would be working with a great team that is truly making a difference in birth and family care.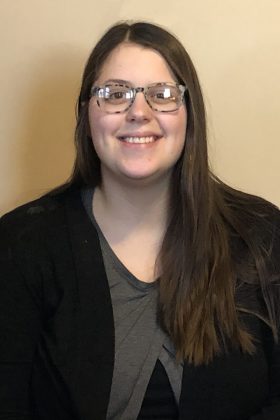 Haley Lovelien, Office Assistant
I have had both of my sons with Footprints. After beginning care with another provider during our first pregnancy, my husband and I found ourselves with lots of questions and insufficient answers. When we transferred to Footprints, we had the opposite experience. We received thoughtful, personalized, well-rounded care and were encouraged to ask any questions we may have throughout the process of pregnancy, labor, and birth. I am very interested in natural, holistic healthcare remedies and enjoy learning about the birth process. I have several years of experience in HR for small business and look forward to being a part of Footprints as we continue to grow. In my free time, I enjoy spending time with my family, crocheting, baking, and traveling.