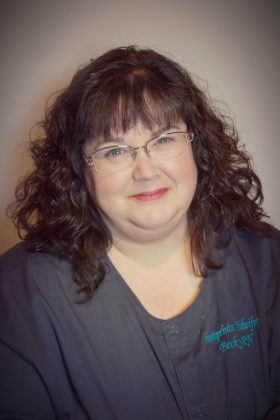 I am the proud owner of Footprints in Time. I am married to my high school sweetheart and we have 4 beautiful children. I became interested in health care back in the early 90's when I became an EMT. I saw a lot in that career and always thought I would be an ER nurse. I even worked as a tech in the ER while going to school to become a nurse.  I became a nurse in 2004. In 2005 at the water-birth of my third child I recognized my passion for the birth process, which was attended by a midwife. Shortly after this birth, I began working in obstetrics and learned my real passion was helping women birth their babies. I also learned all the things that are done in the hospital are not always necessary. I realized that being out of the hospital, we could allow healthy low risk women to birth in their own way. So, we started offering home birth in 2010 and opened our first birth center in 2011. We moved to what is now our Black River Falls location in 2015 and opened our Greenwood location in 2017. Both are thriving as more and more women learn about out of hospital birth options. We are also very proud to currently have the only 2 accredited birth centers in all of Wisconsin.  My safety certifications include Basic Life Support (BLS) and Neonatal Resuscitation (NRP). I have also attended an Advanced Life Support in Obstetrics (ALSO) seminar training.  I really do love supporting women through the birth process, and witnessing the beginning of a new family.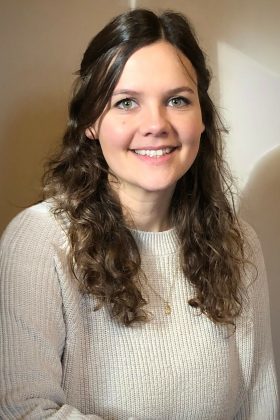 Physician Assistant - Black River Falls
I grew up in Belle Plaine, MN and received my medical training through the College of Saint Scholastica Physician Assistant program in Duluth, MN. My husband and I moved to Tomah, WI in December 2021 and welcomed our first child in January 2023 at Footprints in Time Birth center.
I have always had a passion for health and wellness, as well as patient care and medicine. I enjoy working with patients to understand their health journey, discovering the root cause of symptoms, and striving towards the ultimate goal of optimizing their health and getting them feeling their best.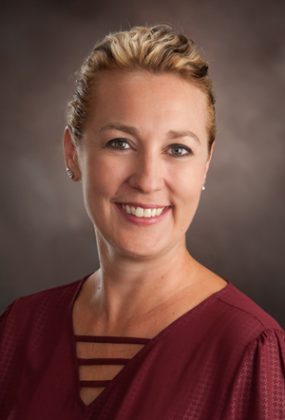 Nurse Practitioner - Greenwood
I began my healthcare career in 1991 as a certified nursing assistant while pursuing my bachelor's in nursing at University of Wisconsin – Madison. I grew up in Dorchester, WI and graduated from Colby High School. I would describe myself as a faithful and organized person who always has a smile to share with my patients. I love educating others on their health and helping them solve the problems that challenge their health. My priority is optimizing health and wellness for my patients and community. I believe this is best accomplished through education on prevention and self-care. Prevention of such devastating diseases like heart disease, hypertension, and diabetes is what inspired me to be a nurse practitioner.
A mother of five and now a grandmother, I enjoy spending time with my family You can often find us at the lake on the pontoon, skiing, snowmobiling, and side-by-side trail riding. I also enjoy bowling, playing cards, traveling, and watching my kids in their sports/activities.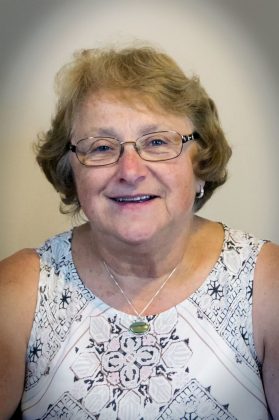 I started my educational pursuits as a pre-medicine student but changed to nursing when I saw a family member receiving care from a nurse during a medical crisis. The nurse provided for all of their needs with compassionate care, and I decided that was what I wanted to be able to provide to others. I have a husband of 48 years, two grown children and seven grandchildren. I was honored to be the first to touch four of my grandchildren as they entered this world – 3 of them birthing in the water! I received a bachelor's degree and a master;s degree in nursing from the University of Wiusconsin Milwaukee and then a post-master's degree in Nurse-Midwifery from Marquette University. Prior to joining Footprints in Time, I provided hospital midwifery care to over 2,400 families welcoming their new little ones. I also worked with families in Kenya, Africa for a summer assisting in their births. I retired from my practice in Tomah in 2017 after having started the first hospital water birth program in Wisconsin. I was thrilled to be offered the opportunity to resume helping birthing families – my life's passion – here at the birth centers. Footprints in Time supports families who are healthy and low risk to birth their babies in a supportive, family directed environment. I fully support the families while quietly observing for any issues developing during their pregnancy and birth. Being with birthing families is a privilege I look forward to enjoying with the wonderful Footprints' staff. I am a certified and licensed nurse midwife in Wisconsin and have prescriptive authorities, national nurse midwifery certification and neonatal resuscitation certification. I look forward to meeting many new birthing families!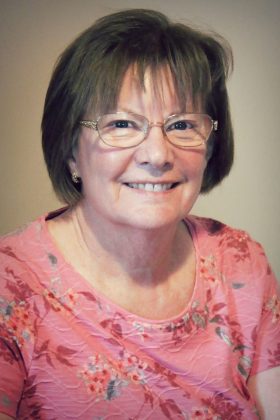 I always knew I wanted to be a nurse.  I became a nurse in 1979.  I worked for a year in OB in Wausau where there were 1,600 babies born each year.  We then moved back to our hometown of Black River Falls where I worked mostly in OB but also gained experience in emergency and medical/surgical nursing.  Safety certifications include Basic Life Support and I am an instructor for Neonatal Resuscitation.  After working for 34 years, I retired in 2013 to spend more time with my husband of 47 years and our grandson.  My best friend, Becky, has now talked me into helping at the birth center.  I have been helping as needed for this past year, but now am going to be working two days per week. My love for the birth process has only grown since coming to the birth center where birth is treated as a natural process.  This is how birth should be.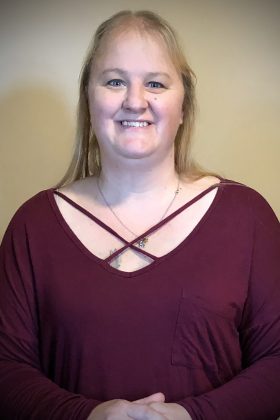 Medical Assistant & Birth Assistant
I am so excited to join the Footprints family. I have been a Certified Nursing Assistant for 18 years. I have worked in many varying departments. I worked in the Tomah Memorial OB department for 4 years and loved watching parents welcome their new additions. I am happily married and have 4 beautiful children and 2 grandchildren. In my spare time, I enjoy spending time with family, fishing with my husband, and relaxing by the water. My goal here at Footprints is to help empower women during their births and to help families welcome their new additions.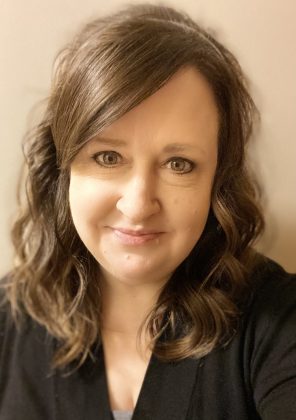 I was born and raised in Black River Falls. I have always enjoyed working in the healthcare industry. I have 18 years of office experience in family practice health care and 10 years of office experience in the dental field. I have 2 adult children, a daughter and a son. During my free time, I love to spend time with my family and in the outdoors. My hobby is buying and selling vintage items and collectibles at flea markets and in my booth at a local antique store. I'm honored to be part of the team at Footprints in Time and look forward to service you and your family.